About Jennifer
---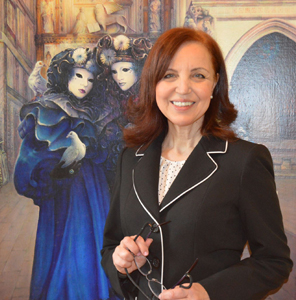 Jennifer Azzopardi Dip.M, A.C.I.I. studied management at the University of Malta between 1976 and 1979. During this time at University she was very active in student affairs especially the committee promoting management education.
She furthered her studies in Malta, England and in Vancouver, Canada.
In 1989, she co-owned and set up a financial investment advisory service company. Subsequently a number of companies were set up for stock broking, investment management and insurance broking, in which Jennifer was an active group director and Managing Director of Azzopardi Insurance Brokers Ltd.
The client portfolio of Azzopardi Insurance Brokers was widely spread and diversified and included clients from a wide range of occupational and socio-economic groups.
Jennifer was consultant and permanent expert in a 13-part TV series "Xemx u Xita" which specialized in insurance. She was also regularly invited to give her contributions on insurance topics on both radio stations and TV. Jennifer was also very active in the Association of Insurance Brokers and guest lecturer in Business Insurance at the University of Malta.
On the family's decision to immigrate to Canada, the businesses were successfully sold, and Jennifer was determined to start a career in Commercial Real Estate, a passion she never had the time to previously pursue.
She first worked on a number of commercial real estate projects both with NAI Commercial through NAIC Realty Inc - Brokerage and Trimax Realty Inc - Real Estate Brokerage, and then set up her own real estate brokerage company AZCOM Commercial Real Estate Brokerage Inc.
AZCOM Commercial Real Estate Brokerage Inc. concentrates on the brokerage of commercial real estate in particular lands, hotels, and investment opportunities, including Joint Venture Opportunities.
Jennifer is the Managing Director and Broker of Record for AZCOM Commercial Real Estate Brokerage Inc.
Real Estate Listings & Articles
Proud members of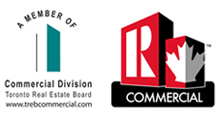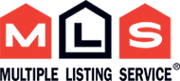 AZCOM Commercial Real Estate Brokerage Inc. | Tel: 905-847-1271 | Fax: 905-847-7693


Copyright © 2012- azcomcommercial.com. All rights reserved. Design by
Shabnam Asmai
.