Services To Our Seller Clients
---
To our sellers/landlords clients, we provide the following list of services whenever possible, which includes:
Preparation of comparable commercial property report on similar type of properties which sold on the market, and those which are presently listed. From this information about similar commercial real estate, the client will be in a better position to value his/her property.

A complimentary social profile report on the property to be listed, whenever possible.

Preliminary zoning enquiries about the commercial property.

Listing of property on MLS listings, realtors' networking websites including Loopnet, ICI world, LinkedIn Professional groups, and others.

Market notifications of client's property to 16,000 plus market participants.

Direct contacts to possible buyers/customers where specifically required and where feasible.

Setting up of showing appointments for the property to prospective buyers/tenants.

Assistance in drafting of the offer agreements to lease/buy if required.

And more.
We are in a very good position to be able to offer you an attractive package which will save you time and money.
Please send your enquiries without any obligations directly to:
jennifer@azcomcommercial.com
Real Estate Listings & Articles
Proud members of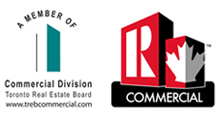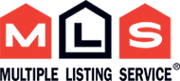 AZCOM Commercial Real Estate Brokerage Inc. | Tel: 905-847-1271 | Fax: 905-847-7693


Copyright © 2012- azcomcommercial.com. All rights reserved. Design by
Shabnam Asmai
.